Include these products into your morning routine! They will keep you satiated, give you energy and boost weight-loss!
450 g |
Receive a 15-day supply
All-in-one slimming shake that helps curb hunger, decrease calorie intake, boost energy levels and tone the body.
Helps build muscle mass
Boosts weight loss
Elevates energy levels 
450 g |
Receive a 15-day supply
All-in-one slimming shake that helps curb hunger, decrease calorie intake, boost energy levels and tone the body.
Helps build muscle mass
Boosts weight loss
Elevates energy levels 
Destress before bed, forget about hunger until morning and burn fat all night long!
How and when to use our protein shakes
When to use
1) Breakfast:
Start your day right! This shake is the perfect addition to your morning routine!
2) Lunch:
Keep a healthy diet rich in fibre and vegetables and complement it with our shake!
3) Snack:
Use our protein shake when your cravings are getting out of control!
4) Evening:
If you're still feeling hungry in the evening, our delicious low-calorie protein shake will take care of it!
Note: the recommended daily amount is 1 serving per day!
Our clients swear by these products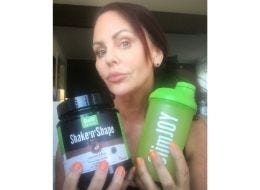 A tasty protein shake, low in calories and high in protein, developed to tone your body and to be able to recover faster after exercise. Perfect snack to satisfy hunger pangs.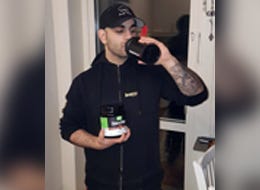 An amazing training product that can help you stay more focused during exercising. I use it every day, before and after exercise, it tastes good, helps build muscle and boost weight loss.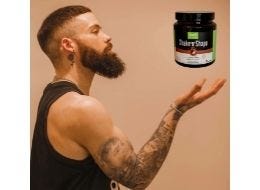 Shake'n'shape is a tasty way of getting your low-calorie protein.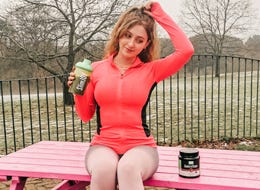 Don't know about you but I've been really struggling to stay motivated with my fitness this lockdown, after trying this shake I'm so excited for the warmer weather so I can get back out there and get active again! These protein shakes will definitely give me the boost I need.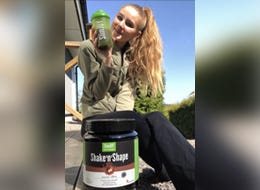 After a long & lovely walk, I end the day with a calm recovery in the sun with a SlimJOY hazelnut protein shake!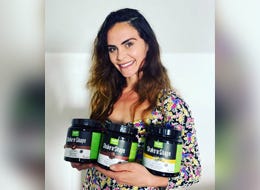 Looking for a new shake? These taste AMAZING!!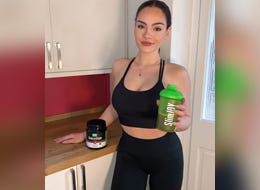 Oh my god, it is unreal! I keep drinking these normally before I go on walks, which I'm doing a lot.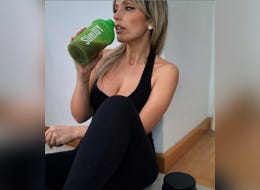 Starting the morning in a healthy way and get in shape! Healthy diet + exercise + protein shake. This one is hazelnut flavour and it's delicious!
This week I started to incorporating some energy-boosting shakes in my routine, sent to me by SlimJoy! It is the perfect food supplement since it is low in calories and helps shape your body. It's perfect after meals or as a snack.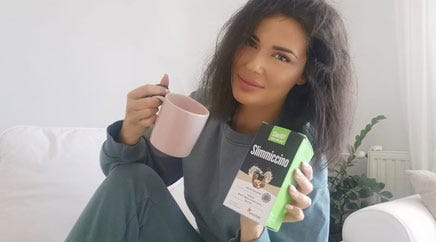 "I recently replaced my daily cup of coffee with SlimJOY Slimmiccino! "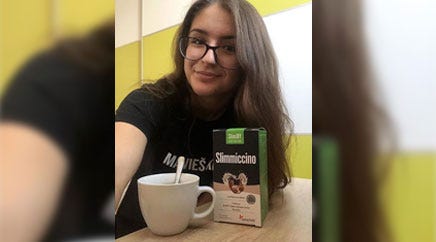 "Combating the cold days with a warm cup of Slimmiccino. Have you heard of it? It's an amazing energy booster from SlimJOY. It has a 4-in-1 effect. I like it a lot, it has beneficial effects on the digestion and speeds up the metabolism."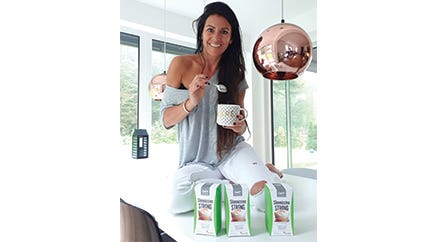 "I'm always moving, I live a fast-paced life and the fact that Slimmiccino's preparation is so quick is super handy. It keeps me focused and energised."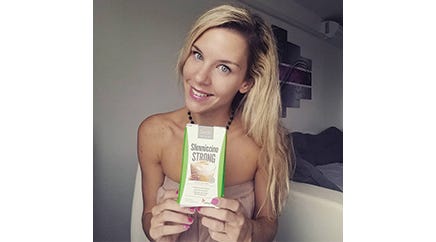 "I feel physically and mentally more prepared for my daily obligations. Another big plus: the sachets are packaged individually. I can just chuck them in my purse and take them with me everywhere I go."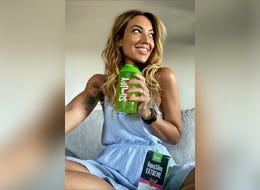 The first TRUE Monday of summer! Remedy: lots of water and some SlimJOY. My absolute favourite is AquaSlim EXTREME: 1 sachet a day and you're set!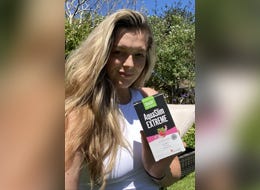 Does anyone else get bloated after eating too much food? Well, SlimJOY can help with that! Since trying out this product it has helped reduce the bloating and this product is also plant-based which is amazing!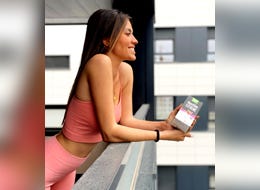 Healthy life, a little exercise and SlimJOY - my three allies in mission: bikini body!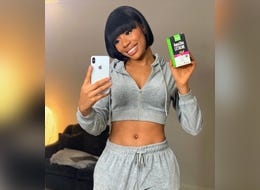 The current state of world affairs can be overwhelming at times and we all have our ways of coping with reality. I comfort eat. I love beans and garri, it's my go-to but it can cause bloating. Thankfully, I've been using SlimJoy for a few weeks now and I feel free of pressure on my stomach. My energy levels are up, I personally think I'm glowing.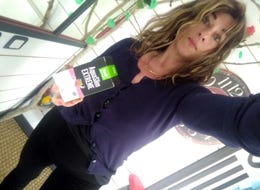 I started noticing changes on the inside and outside within 5 days. I saw my stomach become flatter and buttoning my jeans became much easier! I felt lighter, had less cravings and felt motivated to start exercising again!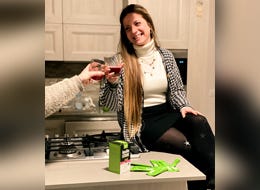 I am trying these absolutely organic products, they contain no lactose, 100% vegetable gluten and GMO-free and it is also tasty with raspberry flavor.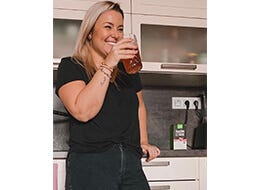 "I measured myself today and couldn't believe my eyes. In 8 days I lost 5 cm around the waist and hips. I'd gladly recommend it!"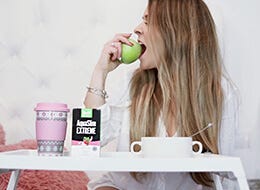 "It will eliminate toxins, help us lose those extra pounds and reduce cellulite! If you ate too many treats over the holidays and now your clothes feel tight, AquaSlim EXTREME can help you lose weight and feel less bloated."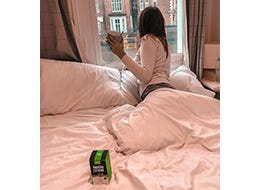 "A cup of AquaSlim with my breakfast to reduce bloating!"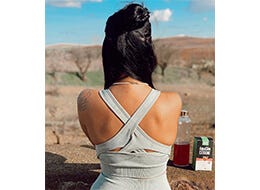 "Girls, you won't believe how good AquaSlim EXTREME is! It's a natural diuretic that helps reduce toxins!"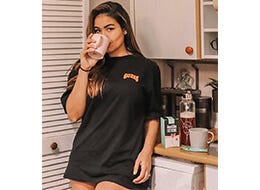 "Those who know me a little know that once I start eating, I can't stop... and what happens next? I feel terrible after I eat, I feel bloated and I start retaining fluids... That's why I'm now trying to eat healthy and I've decided to include a drink that fights water retention to my daily routine. It tastes great, has many amazing effects and the ingredients are ALL natural!"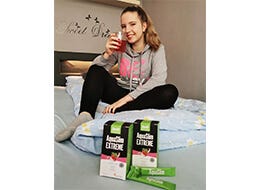 "Warmer months are almost here and I think everyone will agree that having a nice and slender figure is every girl's dream. AquaSlim EXTREME reduces water weight, boosts weight loss and also tastes good, which is a big plus."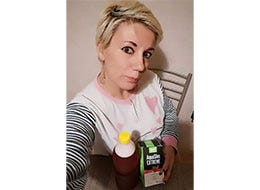 "These products have changed my life. I now have a healthier life and healthier habits."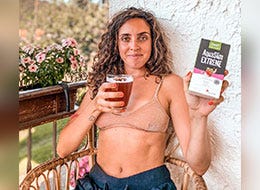 "I wanted to lose the weight I gained over the summer. It was the perfect opportunity to test this amazing product, which helped me a lot, especially when it comes to bloating and swelling!"
"Taking a look back at my experience with SlimJOY - the delicious flavour of raspberries meant it was a real pleasure to drink every morning."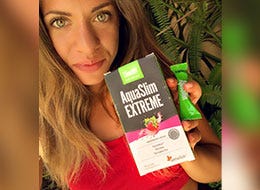 "I recently decided to include this SlimJOY product in my routine! It's a truly exceptional natural diuretic with a 3-in-1 effect! It helps eliminate excess water, reduce bloating and helps you say goodbye to cellulite in no time! Just what we girls need!"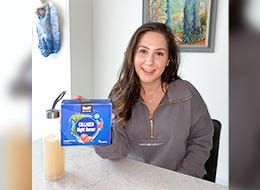 A new step added to my bedtime routine.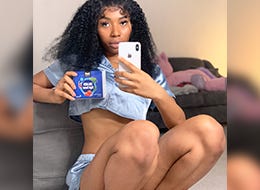 2 months using SlimJOY. My health comes first, self-care is essential!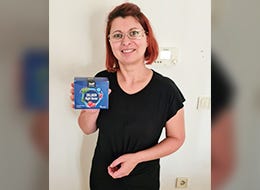 I'm very satisfied with the product, it tastes great and has good results. In a month I lost 3 kg, even though I have a very slow metabolism.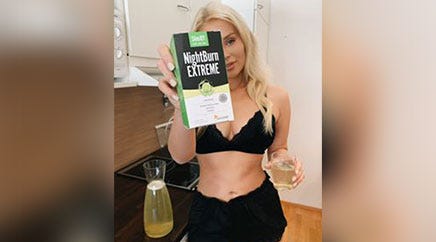 Anyone else suffering from hunger pangs that make you raid the fridge late at night? I have a glass of NightBurn EXTREME before bed, which helps improve my sleep and stops late-night cravings. It also helps boost fat burning during sleep!
With NightBurn STRONG I felt no hunger in the evening at all!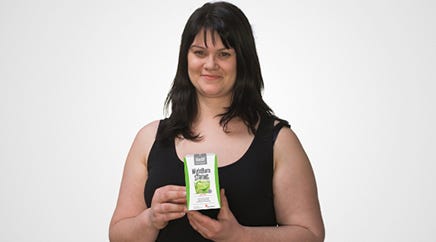 I sleep better, I don't sweat anymore and I don't wake up during the night.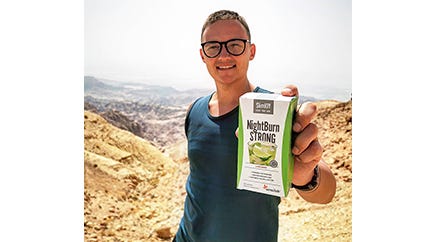 Fast and effective - in less than 2 weeks I feel lighter and more energetic!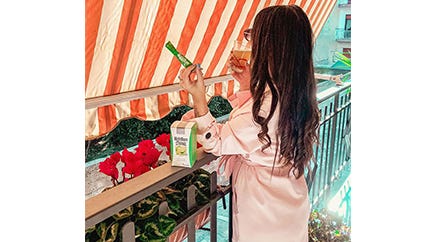 Goodbye swelling and welcome flat stomach! NIGHTBURN STRONG burns fat during the night, in fact you have to drink a glass in the evening before going to bed.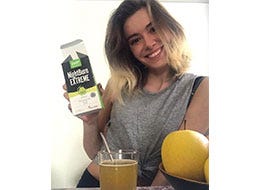 It's possible to lose weight at night! One sachet of this tasty lime-flavoured drink from SlimJOY before bed does the trick.
Combine the power of a good meal plan with a great workout plan
Get three gifts with your purchase
28-day workout plan
15-minute video workouts
No equipment needed
Work out from the comfort of your home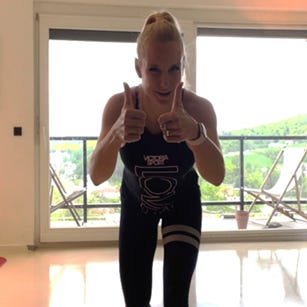 Free app: digital fintess COACH
Personalised programme
Guided video workouts
Easy to follow meal-plans
Healthy new habits
Daily schedule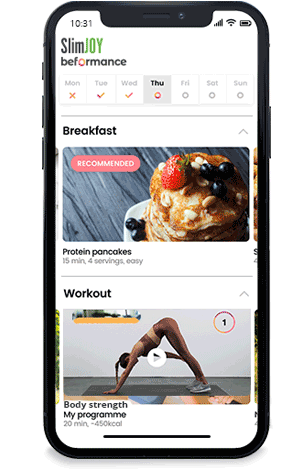 2 ebooks
Weight-loss guidebook with tips and tricks for successful slimming
28-day meal plan with low-carb recipes for fast weight-loss results