I feel 10 years younger and my body is toning nicely
x


Julie McCarthy is 53 and full of passion for life. But she wasn't always like this. She was battling extra weight that just wouldn't go away, as well as feeling low on energy. She lost an amazing 1 stone 4lb thanks to SlimJOY! Read on to find out how.
Why it all started
Julie lives in the same house as her 9 year old granddaughter. Keeping up with her used to be a difficult task for Julie. "My granddaughter is so active and lively!" But that's not all Julie has been up to. "I also run a soup kitchen called Seasoned With Love, which I co-founded with my sister, Lisa. I really need a lot of energy as it's a lot of running around!"
Then, at a friend's suggestion, Julie decided to try SlimJOY to lose the weight that's been slowing her down and get that energy she badly needed. She ordered AdipoSlim, BootBurn Active and BootBurn Intensive.
She took AdipoSlim to get rid of the stubborn belly fat, BootBurn ACTIVE to increase her metabolism during her active days and BootBurn INTENSIVE to burn more fat during her less active days.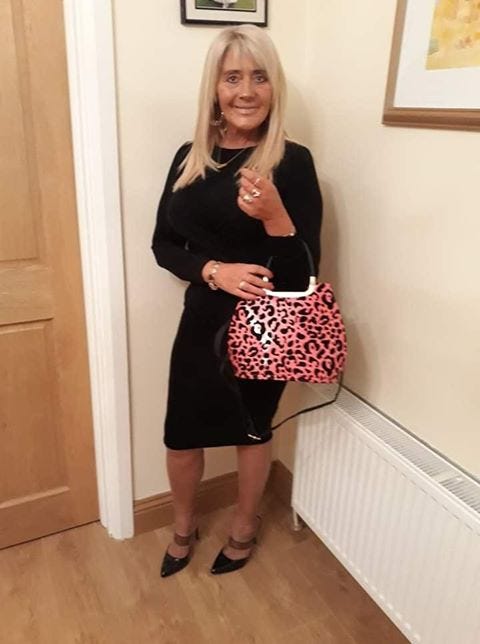 "I've lost 1 stone 4lb and I want to lose more!"
Julie was in for a big surprise! She lost a lot of weight and has finally regained her passion for life. "I feel 10 years younger and my body is toning nicely. Thanks to your products I'm losing that stubborn belly fat! Happy Days! I've lost 1 stone 4lb and I want to lose more!"
"These products have been brilliant for my health"
SlimJOY products have also had health benefits for Julie. "I suffer from asthma and when I gain weight I have difficulty breathing." Since she's not carrying all that extra weight around anymore, she's also experienced a relief with her asthma: "These products have been brilliant for my health!"

Next, she tried NightBurn, one of our bestsellers, which curbs evening cravings, helps you sleep better and even burns fat throughout the night! 
All in all, Julie is thrilled to have gotten such amazing results: "I'm getting so much confidence back! It's great to look and feel better. I just want to thank you all at SlimJOY. I'm delighted I came across your products!"