WHY SHOULD WEIGHT LOSS BE DIFFICULT?
Make it easier on yourself by saying goodbye to evening cravings, optimising night-time fat burning and losing weight while you sleep!
Your body keeps burning calories while you sleep. In fact, most energy you burn at night comes from fat. So why not maximise on this natural process with top-of-the line SlimJOY products?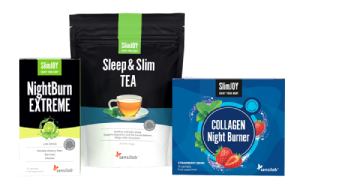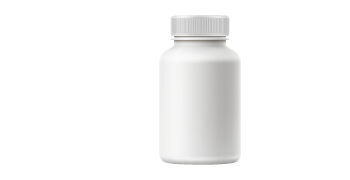 SlimJOY night-time fat heaters
Support fat burning WITHOUT stimulants

Tasty drinks (before bedtime)

Multiple benefits: slimming craving control, relaxation, firm skin, detox

Made in accordance with HACCP & GMP standards, high-quality ingredients
Contain caffeine or l-carnitine that can disturb sleep

Capsules that are difficult to swallow

No special extra ingredients or just cheap fillers

Cheap ingredients
WHICH PRODUCT IS RIGHT FOR YOU?
NIGHTBURN

EXTREME

FOR

NIGHT-TIME FAT BURNING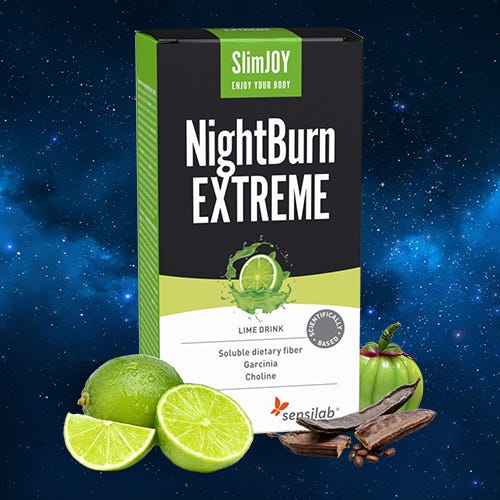 Control evening hunger
Garcinia Cambogia helps beat evening cravings and helps prevent accumulation of body fat..

Help regenerate the liver
Choline supports the liver -your ultimate fat-burning machine. If its overwhelmed, it can result in a minimised fat-burning rate.

Improve sleep
Reduced quality of sleepmakes your slimming process slow and difficult. Lemon balm has a calming effect and helps you fall asleep.
COLLAGEN NIGHT BURNER FOR BEAUTIFUL SKIN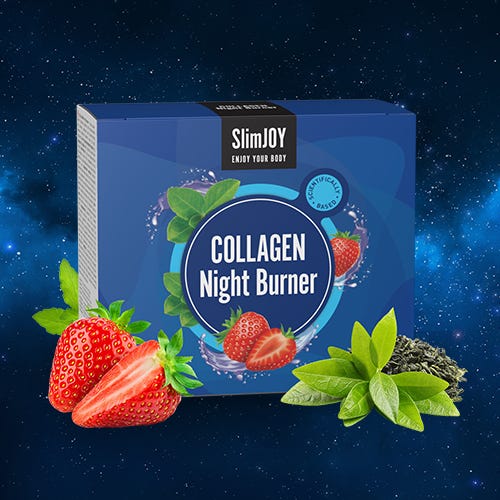 Burn fat
Super charge weight los sduring your night-time rest thanks to Sunphenon® - decaffeinated green tea extract.

Revitalise the skin
Replenish your body's collagen supply while supporting your natural production. Naticol® was shown** to reduce wrinkles by up to 16.5%*, and contribute to a more youthful-looking skin.

Destress before bed
Kick back and keep stress at bay with holy basil to make way for optimal relaxation.
SLEEP & SLIM TEA FOR 

A 

GENTLE BODY CLEANSE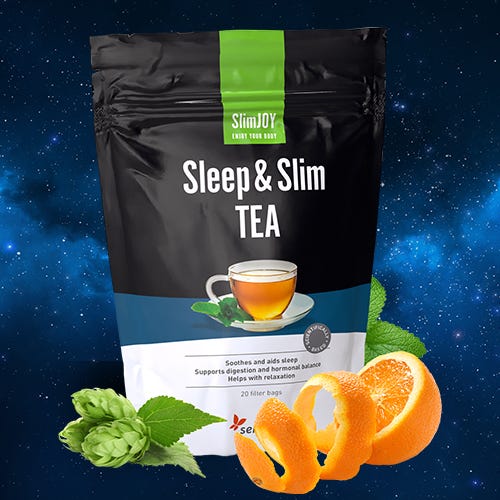 Slimming benefits
It will allow you to say goodbye to evening cravings - a common struggle for those on a diet.

Detoxification
A relaxing blend that helps boost weight loss and detoxification. Effectively cleanses the body of toxins

Relaxing natural blend
The finest natural ingredients combined with research produce top-quality teas with slimming benefits and delicious taste.
PEOPLE ALL OVER THE WORLD LOVENIGHT-TIME SLIMMING!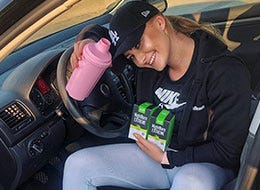 That amazing feeling after a good workout, enjoying a SlimJOY drink in peace.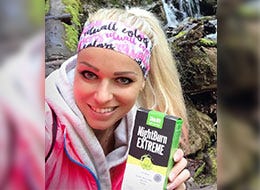 I want to introduce you to an amazing night-time fat burner. It tastes amazing. If you combine it with some exercise, even better.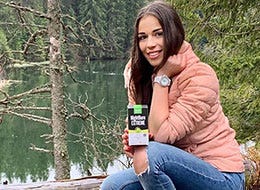 With SlimJOY, you can burn fat even when you're sleeping... All you have to do is have a glass of this delicious drink before bed, instead of something unhealthy.
I've been taking NightBurn EXTREME for the last 2 months and I'm absolutely delighted with the results, I've lost 8 kg and fat around my belly, which was my goal. I've been taking 1 sachet of NightBurn every night before bed. I also ate healthy, cut down on junk food and sweets, drank plenty of water and exercised.
It's so delicious and helped suppress my late-night cravings. It's good for boosting your metabolism and keeping your liver, the main fat-burning organ, in shape... Plus, I slept like a baby and woke up refreshed!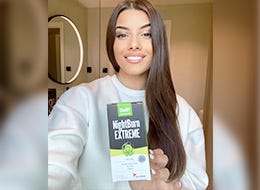 A drink that helps burn fat at night and contributes to deeper sleep. Without stimulants!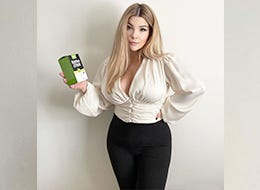 Not long ago I got some products from SlimJOY and was very surprised. This drink helps burn fat at night and contributes to better sleep (something I really need). I definitely noticed felling more relaxed in the evenings!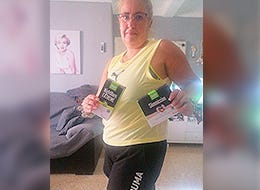 I'm very happy, I feel lighter since I've been using it, I'm no longer retaining water and I've lost 8.5 kg in two months! I've changed my diet slightly and started exercising and the changes are visible. I'm 38 years old and it was the best way for me to lose weight.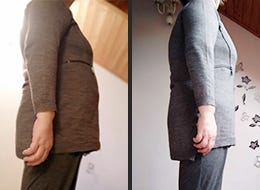 After I started using it, I noticed the first changes after about a week. I noticed my clothes were loose and when I weighed myself I was pleasantly surprised - I had lost 6 kg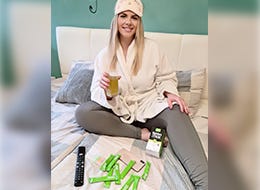 NightBurn should be consumed in the evening and it helps you burn calories and affects the burning of body fat. It tastes great, it's easy to pack to go and easy to use. After a workout, the body consumes calories for up to 24 hours after but NightBurn speeds up and intensifies this process.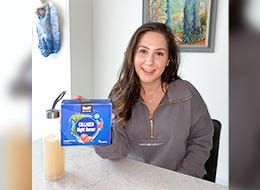 A new step added to my bedtime routine.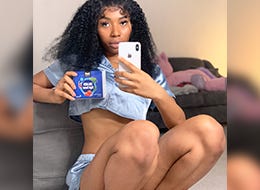 2 months using SlimJOY. My health comes first, self-care is essential!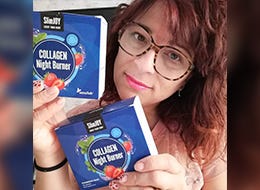 It's never a bad time to get back in shape. I love these excellent products from SlimJOY that help you burn fat and lose weight without any effort. You simply dissolve a sachet in a glass of water before bed. It tastes delicious, like strawberry!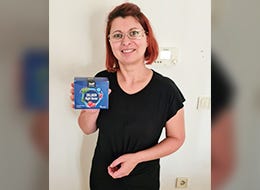 I'm very satisfied with the product, it tastes great and has good results. In a month I lost 3 kg, even though I have a very slow metabolism.